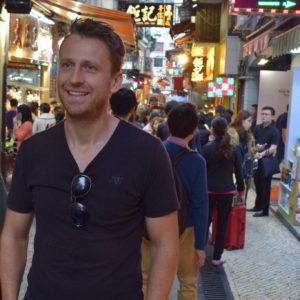 Dr. Dustin Pfundheller is on track to become the youngest person to visit to every country.
On May 15th, 2017 – he will set the following records –
youngest to visit all 206 United Nations states (including 193 member states, two observer states, and 11 other states)
youngest to visit all 211 Fédération Internationale de Football Association (FIFA) countries
youngest to visit all 206 Olympic Nations
youngest to visit all 221 Lonely Planet countries
youngest to visit all countries while maintaining a full time job
youngest to visit all countries paying for his travel by himself (never sponsored)
Combining these lists – results in 236 countries  
Dr. Pfundheller performed Medical and Dental volunteer service work as he traveled.
Dr. Dustin Pfundheller currently has 9 pending Guinness World Records – 6 travel records and 3 medical service records
Background on Dustin:
While attending Altoona High School in Altoona, Wisconsin, USA, Dustin initiated and led many well attended, successful organizations, including a math and a chess club; both clubs earned State recognition. As president of the Leos Club, the school's largest service group, he organized community service for dozens of students and communicated with members of the Altoona Lion's Club—the adult sponsoring organization. Dustin was a three sport athlete, earning the chance to compete at four State competitions. He graduated as Valedictorian and won his school's top music and athletic awards.  His National recognition included scholarships from companies such as Coca Cola and Best Buy. He was the Wendy's Heisman's Award top male winner for the state of Wisconsin, which is based on academic, athletic, and service achievements. He also received the Wisconsin Academic Excellence scholarship.  At his undergraduate college, The University of Wisconsin – River Falls, Dustin received the Chancellor's award.  Dustin was extensively involved on campus, including participating in track and working as a math tutor and as an R.A. (Resident Assistant) in the dormitories. He was Treasurer of the university's Student Senate, president of AASA, the largest club on campus, a T.A. (teaching assistant), and a Wisconsin Leadership Facilitator.  As a college sophomore, he spent a semester in Rhode Island as a National Exchange Student, where he was recognized for his work, including extensive research and numerous presentations on adopting a textbook rental program. As a junior, he spent a semester in Hawaii as a National Exchange Student, and he was selected to participate in the prestigious Taiwan scholarship program–which initiated his desire to travel the world.  
After graduation, Dustin was recruited by The University of Florida where he received the Dean's Scholarship and was hired as a housing director at University of Florida College of Dentistry.  As a housing director he worked 20 hour weeks becoming the first University of Florida Dental Student to work a part time job all 4 years of dental school.  He was the second graduate housing director from the University of Florida to be awarded the national NRHH (National Residence Hall Honorary) Award.  He served as the President and National Trustee for the American Student Dental Association, traveling nationally to present at numerous medical and dental conferences.  He also served two years as the University of Florida's graduate student body president presiding over the 18,000 graduate students and recruiting record numbers of active participants.  He served as the dental student government president as well. In the classroom and clinic, Dustin set numerous records–such as completing the most prosthodontic procedures while working in the campus clinic.
Upon graduation, Dustin decided to move to Singapore to experience dentistry in a different culture and to have a personal year-long adventure.  However, his one year plan turned into nearly four years as he grew to appreciate life in Singapore: a beautiful extremely clean, easy-to-navigate, safe country. He also appreciated the flexibility of his work schedule=which allowed him to work extensive hours on consecutive days in order to accumulate days off to travel. He often worked 12-hour days for 14 consecutive days, and then he would travel for two weeks before returning to work.  Dustin averages about 2300 work hours a year, whereas most full time American workers average about 2000 hours.  To make the most of his time, Dustin takes nighttime (Red Eye) flights when possible, allowing more daytime hours at both his work or at a travel destination. In addition to seeing sites and meeting locals, Dustin has used his medical knowledge and skills to spontaneously perform service work in nearly 30 countries when he has seen a need or opportunity to help.  
Dustin's personal reflections:
Prior to college, I traveled with my family extensively throughout the United States. My parents were teachers and often took long summer road trips. We visited many state and national parks, hiking trails and attending nature programs. We visited most of the state capitals and dozens of history, science, and art museums. We also took week-long trips to Mexico, Canada, China, and Paris. However, my first extended international experience was the semester I spent in Taiwan at Shih Hsin University, a sister school to UW-River Falls. I tutored 20 hours a week in an English language lab in exchange for free tuition and housing and a modest living stipend. At the time I didn't know much about Taiwan or any other Asian country, but the program changed my life.  
In Taiwan I discovered that most international students and travelers spent time with each other.  It was also my goal to interact with Taiwanese locals.  I joined the surf and volleyball clubs. We often had extended weekend off school, during the many celebrated Taiwanese holidays, so quickly discovered that it was inexpensive able to travel to nearby Asian countries. On different weekends, I flew to Hong Kong, Thailand, and the Philippines during one semester in Taiwan.